Cyclospora outbreak prompts mass salad recall, allergy alert, and more…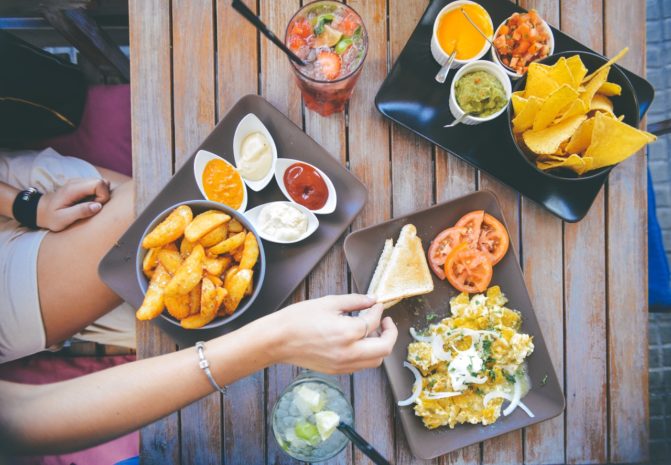 Food and beverage products are recalled due to reasons ranging from contamination to labeling errors, and here is New Food's roundup of the most recent cases.
Cyclospora outbreak prompts mass recalls of salad products
Fresh Express, out of an abundance of caution, has issued a voluntary recall of branded and private label salad products produced at its Streamwood, IL facility that contains iceberg lettuce, red cabbage, and/or carrot ingredients due to possible health risk from Cyclospora.
According to the Centers for Disease Control and Prevention (CDC), over 200 illnesses have been reported in connection with a current outbreak of Cyclospora occurring in primarily Midwest states.
Cyclosporiasis is an intestinal infection caused by the Cyclospora parasite. A person may become infected after ingesting contaminated food or water. Common symptoms include severe abdominal pain, diarrhea, nausea and vomiting, body aches, and fatigue. The infection is treated with antibiotics and most people respond quickly to treatment.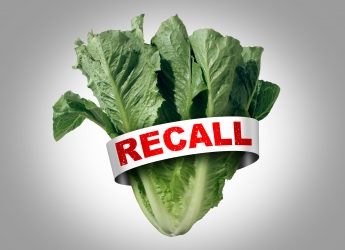 The Fresh Express recall includes only those salads that are clearly marked with the letter Z at the beginning of the Product Code, which is located in the upper right-hand corner of the front of the package.
Recalled products were distributed to select retail stores between 6 June and 26 June in various states.
Fresh Express customers have been notified of the recall and instructed to immediately remove recalled products from all store shelves, distribution, and other inventories to ensure they are no longer available for sale or consumption.
Hy-Vee, Inc., based in West Des Moines, Iowa, is recalling an additional 12 salads across its eight-state region due to the potential that they may be contaminated with Cyclospora. The potential for contamination was brought to Hy-Vee's attention when Fresh Express – which manufactures the product – announced that the US Food and Drug Administration (FDA) and the CDC expanded its investigation of an outbreak of Cyclospora in the upper Midwest section of the United States. The 12 salads are in addition to the 12 oz. Hy-Vee Bagged Garden Salad product that Hy-Vee had already pulled after initial notification of the investigation. Hy-Vee now has 13 private label bagged salad products (all expiration dates) that are being recalled as a result.
In cooperation with the Fresh Express recall of bagged salads potentially linked to an outbreak of Cyclospora infections in the Midwest. Jewel-Osco is also voluntarily recalling bagged Signature Farms Garden Salad, net wt. 12 oz., sold in its stores in Illinois, Indiana, and Iowa.
Allergy alert for undeclared nuts in Whole Foods Market cheesecake
Whole Foods Market is voluntarily recalling Red Velvet Cheesecake Slices from 36 stores in California, Boise, Idaho, and Reno, Nevada, due to an undeclared tree nut (walnut) allergen alert.
The recall was initiated when a store began individually packaging the product and discovered the manufacturer had mislabelled the product as Red Velvet Layered Cheesecake when it contained Carrot Cake Layered Cheesecake instead. People who have a food allergy or severe sensitivity to walnuts run the risk of a serious or life-threatening allergic reaction if they consume these products.
The affected products were sold in the bakery department of select Whole Foods Market stores in California, Boise, Idaho, and Reno, Nevada. The product was sold by the slice in plastic clamshell containers with Whole Foods Market scale labels, and product sell-by dates through 1 July 2020. All affected product has been removed from store shelves. No allergic reactions have been reported to date.
Possible Listeria contamination in shrimp poke
Norpac Fisheries Export is recalling all fresh shrimp poke distributed in the Hawaiian Island between 11 May 2020 and 25 June 2020 because it has potential to be contaminated with Listeria monocytogenes, an organism which can cause serious and sometimes fatal infections in young children, frail or elderly people, and others with weakened immune systems.
Although healthy individuals may suffer only short-term symptoms such as high fever, severe headache, stiffness, nausea, abdominal pain, and diarrhea, Listeria infection can cause miscarriages and stillbirths among pregnant women.
Product was distributed in Hawaii on The Big Island, Maui, Oahu, and Kauai through its retail customers, specifically Safeway Stores.
Shrimp poke is distributed as pre-mixed in plastic pouches and go to the service counter and then dishes out in various weight increments into a "deli cup".
The company became aware of this problem during a routine Food Safety monitoring procedure, as it performed a laboratory analysis of work areas, equipment, surfaces, drains, raw materials, and completed products.
Canned cat food recalled due to elevated choline chloride levels
The J. M. Smucker Company has announced a voluntary recall of one lot of Natural Balance Ultra Premium Chicken & Liver Paté Formula canned cat food due to health concerns likely associated with elevated levels of choline chloride.
Ingesting impacted product may cause nausea with excessive salivation, constricted pupils and poor vision, diarrhea or vomiting to more severe symptoms including difficulty walking, muscle shaking, tremors, irregular heartbeat, difficulty breathing, possible cardiac or respiratory failure and, in extreme situations, death. Pet owners are encouraged to contact their cat's veterinarian immediately if their cat is displaying any of these symptoms.
If pet owners have any product matching the following description in their possession, they should stop feeding it to their cats and dispose of the product.
These products are most commonly sold in pet specialty retailers and online throughout the United States and Canada. No other Natural Balance products are impacted by this recall.
The Company has received reports of adverse reactions so is recalling the product in cooperation with the FDA.
To find out more about the above recalls, please visits the FDA website.