Judge Puts Cloud Over Settlement of Roundup Cancer Claims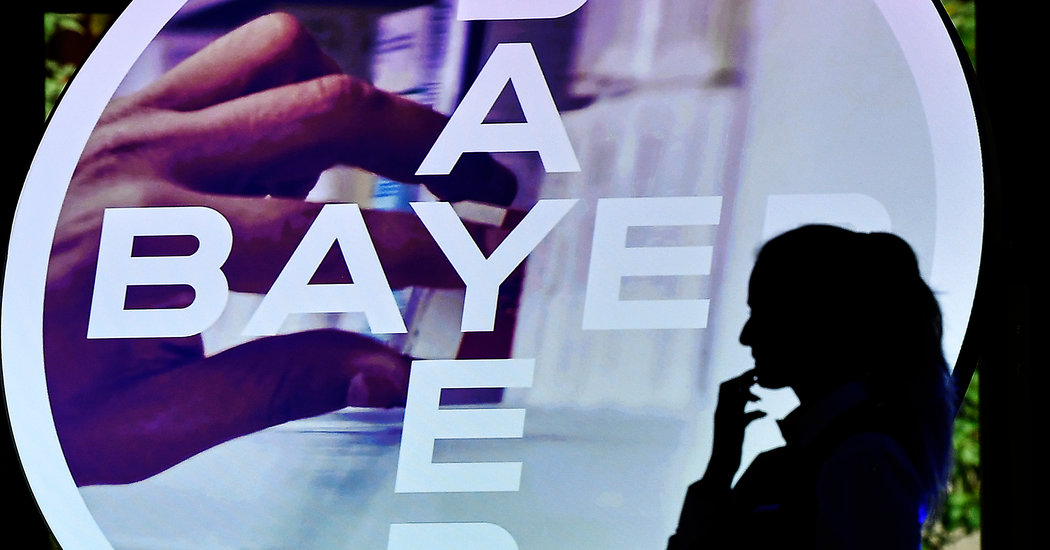 An agreement to pay more than $10 billion to settle thousands of claims that the popular weedkiller Roundup causes cancer is at risk of unraveling.
Although the bulk of the complex deal between Roundup's manufacturer, the German conglomerate Bayer, and a raft of plaintiff lawyers do not require court approval, one crucial piece does a plan for handling future claims from customers who develop the form of cancer known as non-Hodgkin's lymphoma.
And that approval is in doubt, Judge Vince Chhabria of U.S. District Court in San Francisco warned in a filing on Monday, saying he "is skeptical of the propriety and fairness of the proposed settlement, and is tentatively inclined to deny the motion." He raised concerns about the creation of a scientific panel to decide whether the key ingredient, glyphosate, causes cancer and whether the agreement unfairly limits potential plaintiffs from suing.
Bayer has been eager to put its legal troubles with Roundup to rest, particularly after losing three multimillion-dollar verdicts, but it has insisted that any settlement largely resolve the issue of future litigation. Failure to address that key condition could threaten the entire deal.
Bayer said Tuesday that it would address the judge's concerns at the preliminary approval hearing, scheduled for July 24.
The settlement announced two weeks ago after months of effort with the help of the veteran mediator Kenneth R. Feinberg, which includes $8.8 billion to $9.6 billion to cover about 95,000 cases. In addition, $1.25 billion was set aside to finance the scientific panel and assist impoverished Roundup users with non-Hodgkin's lymphoma.
The panel would assess whether glyphosate caused cancer and, if so, what exposure level was dangerous. Both Bayer and claimants would be bound to accept the findings in future litigation.
At least 30,000 people have contacted lawyers about a claim but have not yet agreed to settle.
Bayer, which added Roundup to its lineup when it bought Monsanto for $63 billion in 2018, has maintained that the product is safe, and the settlement included no admission of liability or wrongdoing. Government regulators around the world, including the U.S. Environmental Protection Agency, have said glyphosate does not cause cancer.
But a groundswell against the chemical gathered momentum in 2015 when the International Agency for Research on Cancer, an arm of the World Health Organization, announced that glyphosate could "probably" cause cancer.
Judge Chhabria asked in his filing whether it was lawful to shift the question of whether Roundup caused cancer to a panel of scientists and away from judges and juries.
He also pointed to the three previous multimillion-dollar verdicts and asked, "Why would a potential class member want to replace a jury trial and the right to seek punitive damages with the process contemplated by the settlement agreement?"
Bayer is appealing all of those judgments.