Making telemedicine more inclusive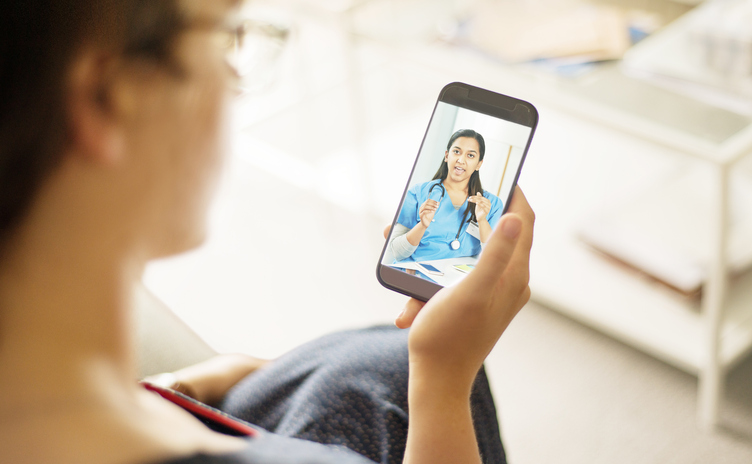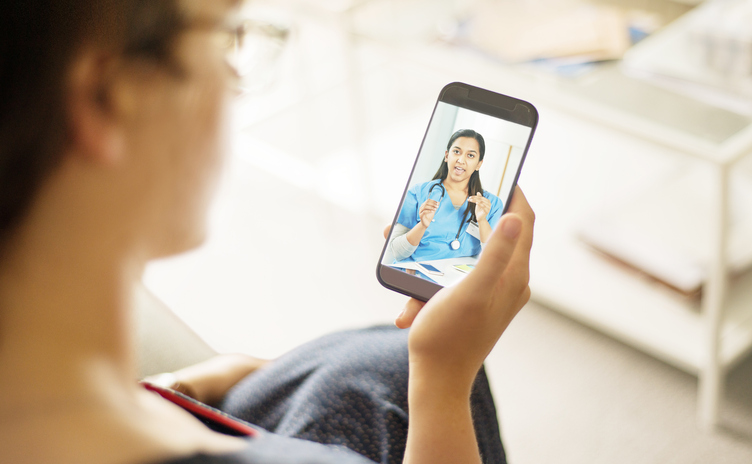 As a primary care physician at an academic community health care system in Massachusetts, I received a rapid introduction to telehealth this year. Within days after Massachusetts declared a state of emergency in response to the spread of COVID-19, almost all of our patient visits became telemedicine visits. Our staff reached out to patients to inform them of different ways they could get in touch with their doctor. Many would be able to gain access to health care through a health app connected to their healthcare web portal, or through a phone call or video call. The enormous potential of telehealth was apparent to me within weeks. Yet I also came to understand the need to overcome certain barriers to widespread telehealth access and provide additional support, as some of my stories below illustrate.
Chronic conditions and COVID-19: How did telemedicine help?
Healthcare providers like myself had to quickly adapt our clinical practice to use technology optimally. We found that a combination of phone calls and video calls allows us to continue to monitor people with chronic diseases, such as diabetes, high blood pressure, and heart and lung problems. Video proved particularly helpful in assessing who needed to be seen quickly for a health issue while avoiding unnecessary exposure to COVID-19 in emergency rooms when possible.
Our organization developed an intensive community management strategy for COVID-19. For example, we were able to educate patients and their families on ways to avoid getting COVID-19 or spreading it. Additionally, we used telehealth to lessen the strain on emergency and hospital systems, conserve personal protective equipment (PPE), and reduce health care costs. By using the phone and video triage, clinicians could identify people who were so ill they needed to be seen in clinics or at the hospital. Throughout recent months, telehealth platforms have helped our primary care providers and specialists communicate across various clinics, through virtual huddles and meetings.
Telemedicine can marginalize non-English speakers
Translation resources are key to inclusion for some patients, including a woman I'll call Maria, who had recently moved from Brazil to just outside Boston with her husband, Jose, and two children.
"Muito Obrigado!" she exclaimed several months into our telehealth visits. "I feel like a new woman now. My husband and I wish to express our gratitude to you." The couple contacted our health care services due to a bad skin itch and a rash all over the body. Being non-English speakers, they were struggling to find a health care provider who could help. Fortunately, the combined assistance of our staff and our health interpreter services helped the couple gain access to the patient portal and video technology. Through teledermatology consults we were able to cure them of bacterial, fungal, and parasitic skin infections over a period of two months. Having the translation resources to overcome the language barrier was critical for the success of telemedicine in this case.
Internet and smartphones may be a barrier
In this age of ubiquitous smartphones and high-speed Internet, it is easy to lose sight of people who have no access to Internet connections or smartphones. Recently I treated Felix, a 77-year-old man who had previously been in prison for 40 years. Suffering from a number of ailments including hypertension, heart rhythm problems, cardiac disease, and chronic diarrhea, he only had a flip phone and had no access to the internet. We were able to connect him with a cardiologist, and a remote home rhythm monitor identified untreated abnormal heart rhythms, which we later addressed.
For the poor and disadvantaged, lack of access to digital devices and the Internet are significant barriers to accessing telemedicine. It's important for healthcare providers to be aware of the social determinants of health and to identify hurdles when screening patients. And if you're a patient, you may need to ask the staff or your doctor for help in navigating this changing digital healthcare world.
Lack of physical examination can impair accurate decision-making
Twenty-eight-year old Eric was struggling with ear discomfort that had become so severe that he was now in pain. During a video call, it wasn't possible to determine if he had a blocked ear canal due to wax or an ear infection. Both conditions can present similarly but are treated with very different approaches. In this instance, an in-person visit was essential. An ear exam showed impacted ear wax. Simple ear irrigation helped alleviate his symptoms, thereby avoiding unnecessary antibiotics.
A role in recovery — at least for those with access
Patricia, a 59-year-old woman, had suffered a stroke that affected her mobility and vision and was recovering from recent brain surgery. After leaving the hospital, she lived alone with little family support. A friend who was also her health care proxy was present during the appointments and helped her connect with her primary care team and specialists, using telemedicine through phone calls or video calls. The friend also helped advocate for her needs. Her anxiety and insomnia were treated with medication and therapy through telehealth consults. The care management team was able to connect her with alternate housing resources. Telehealth played an essential role in Patricia's recovery.
Telemedicine is promising. However, it works best when primary care organizations and hospital systems address the gaps in access and service that inevitably arise.
Unsure about using telemedicine?
Here are some useful tips:
Create an email address if you do not have one already. This is the first step to help you communicate with your doctor.
Call your doctor's office to understand better how telemedicine works at their clinic. Staff can usually take you through the steps of creating an account and logging into the patient portal or health app you'll be using.
Familiarize yourself with the device you'll be using (phone, tablet, or computer) before your appointment. Seek help from a family member or friend if you need additional support.
Ask questions and advocate for yourself. Telemedicine visits are new to a lot of people, and it is okay to not know everything.