How Apple wants to capitalise on online education in India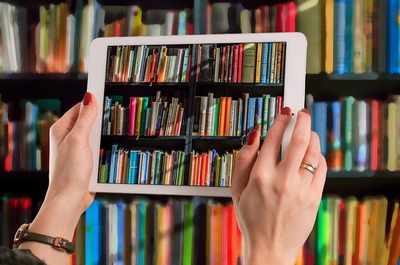 ​It's clear that online education is here to stay and it doesn't come as a surprise to see Apple making a big.
Working professionals may have embraced the work from home — albeit grudgingly — a concept rather seamlessly and perhaps are now used to it. However, classes at home have got their own set of challenges. Be it, teachers, students, or parents — each have their share of unique challenges, and tech companies have stepped up to make the 'transition' smooth.
Earlier this week, Apple announced a new set of tools to help educators teach coding to students from grade school to college. Apple has also released the next set of books in its Everyone Can Code curriculum where students can learn about programming concepts used in app development.
It's not just Apple that has been making a big push into education. Google this week announced its partnership with CBSE, where it intends to train 1 million teachers by the end of 2020. CBSE is also collaborating with IBM to integrate an AI-based curriculum in over 200 schools across the country.
Apple, however, seems to have a different approach with a focus on online tools as well as supporting it with its set of products: mainly the iPad.
Take the case of coding and encouraging more children to take it up, the Everyone Can Code program has been there for a while. But with home learning, it's not just about the teachers and students but parents have a critical role to play as well.
To support parents with kids learning to code at home, Apple has also added a new guide to its set of remote learning resources. And the company has been routinely updating its Learning From the Home portal, where educators and parents can access on-demand videos and virtual conferences on remote learning, and schedule free one-on-one virtual coaching sessions, all hosted by educators at Apple.
"Apple has worked alongside educators for 40 years, and we're especially proud to see how to Develop in Swift and Everyone Can Code have been instrumental in helping teachers and students make an impact in their communities," says Susan Prescott, Apple's vice president of Markets, Apps, and Services in an official press statement.
It's clear that online education is here to stay and it doesn't come as a surprise to see Apple making a big push for it. "I believe there may not be a return ever to the pre-COVID world that we reminisce about. Online education will gain momentum, not just temporarily, but as a long-term trend," says Prabhu Ram, head, industry intelligence group, CyberMedia Research (CMR).
Apple's push on education isn't just about online tools and services. At the heart of it lies the iPad — a product that Apple has been pitching as an education and creativity tool for a while now. The iPad, which now comes in a wide range of variants, has been a product that seems to have gained a lot of traction amidst the whole home learning scenario. In fact, the tablet market may have just seen a revival. As per Menka Kumari, analyst, industry intelligence group, CMR, the Tablet PC market has been in a state of steady decline over the past four years, owing to among other factors, smartphones becoming bigger and better. " However, in the neo normal, the outlook for the tablet PC market is changing owing to the increased productivity demands, including home learning and work from home requirements," Kumari says that the market is anticipated to grow by as much as 5-10%, compared to an 18% decline a year ago.
The demand for tablets is set to increase and for many, the iPad remains the popular choice. The iPad is easy to handle for school children and has an array of apps along with a content ecosystem that enables learning. "Given the increasing awareness about security issues in the neo normal, opting for devices, such as the Apple iPad makes prudence," says Ram. Apple App Store also has a set of apps — many created by Indian developers — that are focused on education.