Uncover Lan Ha Bay – A hidden gem in the seashore of Vietnam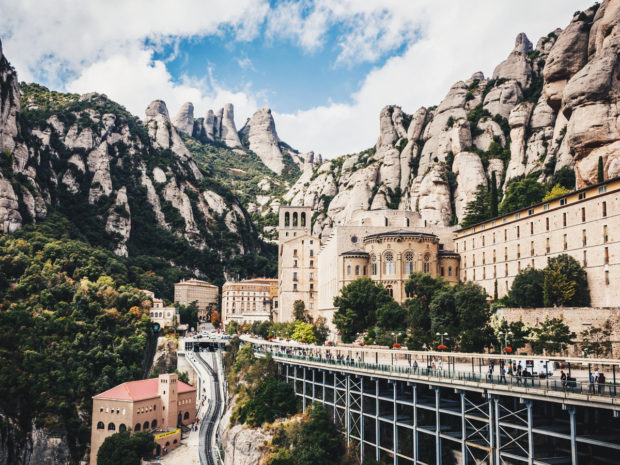 If you have fallen for the breathtaking seascape of Halong Bay, don't miss a chance to visit Lan Ha Bay. The charming, natural, and wild scenery of Lan Ha is even more impressive thanks to the small crowd. Keep scrolling down to know more about Lan Ha Bay.
Incredible Things About Lan Ha Bay
An outstanding feature of Lan Ha is immense sandy beaches hugging the foot of the mountain in many islands. Visitors can stop by to take part in some aquatic activities on the sand or swim in these pristine and turquoise beaches. Many beaches stretching between two rocky mountains are very quiet with no gigantic waves, which is ideal for those who want to enjoy a sense of serenity.
Under the clear blue water are colorful coral reefs such as Van Boi and Van Ha. Also, you can go to the calmer water spots like Sen Island, Cu Island, Monkey Island to admire the beauty of the underwater ecosystem.
The experience of visiting a fishing village is not to be missed when visiting Lan Ha. Surrounded by nearly 400 limestone mountains, Lan Ha Bay for centuries is a safe haven for fishing boats when violent storms occur. There are about 300 households living in the floating villages in the bay and you will have the opportunity to explore the fascinating life of the people through this village.
The most fascinating thing when traveling to Lan Ha Bay is probably to experience the kayak adventure. You are about to explore every nook and cranny of this bay while savoring the scenery on the way. Youngsters or adventurous couples will be crazy for this activity because it requires agility, endurance, and a bit of skill to handle the boat into narrow waterways.
Another delightful thing to do for those who do not the fancy adventurous activity is to book a bay tour. It's a perfect chance to enjoy the view of Lan Ha Bay through yachts of all sizes and colors.
Currently, there are many yachts on Lan Ha Bay serving night tours for visitors such as Orchid Cruise, Era Cruise, Mon Cheri, and Perla Dawn Sails cruises. If you particularly have a thing for the view of the island when night falls, this will absolutely be a perfect choice.
Lan Ha Bay or Halong Bay?
Halong Bay is indeed one of the most prestigious names on Vietnam's tourism map. Therefore, the service quality here is, without a doubt, exceptional. You have a lot of options with easy accessibility when it comes to Halong.
On the other hand, Lan Ha Bay is an unfamiliar breeze, breathing new life to wanderlust souls.
Lan Ha Bay gives people the utmost peace. It's rustic, pristine but also soulful, charming. The first impression of tourists on Lan Ha Bay is untouched nature. The seascape is characterized by the majestic Cat Ba Island covered in lush forests of Cat Ba National Park. Long-established fishing villages on the seashore add more colors to the natural scenery of Lan Ha.
Nam Cat Island resort offering bungalows on the bay is an ideal accommodation for backpackers or anyone who likes to spend the whole with nature.
In short, Halong takes the lead in the number and variety of grottos and karst mountains. However, it's easy to get overcrowded. Unlike Halong, the noise and the sound of the crowd haven't reached Lan Ha Bay. So, it will not interfere with your exploration of the local village or Cat Ba Island.
And one more thing, if you are fond of fishing village experience, you probably should choose Lan Ha as your destination instead of Ha Long.
Location of Lan Ha Bay and How to Get There
Nestled on the east side of Cat Ba Island, next to Halong Bay on the south, Lan Ha bay is a rocky outcrop in the Gulf of Tonkin. The bay covers an area of more than 7000 hectares, including a pristine archipelago with around 400 islands of various sizes and interesting shapes. But unlike Ha Long Bay, all islands in Lan Ha Bay are covered with trees, even small islands creating a picturesque and fanciful view.
The nearest transport hub to Lan Ha Bay in Hanoi, the capital of Vietnam. From there, you can either go to Hai Phong or Halong by car, then transfer to a boat to reach Cat Ba island: From the center of Cat Ba Island, you move to Ben Beo, buy tickets to visit the bay and hire a boat.
However, if you just want to go around the bay (near the shore and not far), then you had better rent a motorboat for a cheaper price.
Weather in Lan Ha Bay and The Best Time to Visit
Under the influence of the warm currents, the weather in Lan Ha Bay is pleasant all year round. The temperature rarely rises more than 30 degrees in the summer nor drops to less than 15 degrees during winter. However, the monsoon may cause heavy downpour in certain months of the year.
The hottest days fall in June, July, and August. This is also the high season for domestic tourists because it's the summer holiday for Vietnamese children. International travelers usually prefer the dry climate and pleasant temperature from February to May (Spring) and October through November (Fall).
When autumn weather comes, Lan Ha Bay is at its most beautiful outlook with the light sunshine, not too high temperature with the cool breeze of the ocean, making visitors comfortable to enjoy the refreshing and relaxing boat ride.
If you want to take advantage of the low season, come here from December to January next year. It is pretty drizzly and foggy during this time of the year, which turns Lan Ha Bay into a mystic watercolor painting. However, in order to have the safest and most convenient trip, I recommend you check out the weather conditions carefully when visiting here to avoid erratic rain and storms.
Must-visit Attractions in Lan Ha Bay
– Cua Van fishing village: Cua Van fishing village is more than a hundred years old. From the outside, it appears like a compact town floating on the water. The highlight of Cua Van village is the fact that visitors can buy the most delicious seafood fresh-caught by fishermen at dawn.
– Monkey Island (Cat Dua Island): This is a small island, with a circumference of about 3 kilometers. Possessing sand beaches stretching along the coast and extremely clear water, this is an ideal place for swimming and numerous beach activities.
– Luon Cave: With charming natural scenery, visitors will have the chance to join the most wonderful kayaking journey to crawl through the cave and admire the surrounding scenery.
– Van Boi Beach: The turquoise sea in Van Boi Beach seems to know no bounds, which makes it a perfect place for not only swimming but also diving and admiring the sea corals.
– Nam Cat Island: Nam Cat island is the top attraction for adventurous travelers. Here tourists will experience a lot of exciting activities such as swimming, snorkeling, watching coral. The wild beauty that still remains here on the island is mind-blowing to visit.
– Cai Beo floating village: The village has been a subject for study by domestic and foreign archaeologists because of its thousands of years of existing, Nowadays, this village contains over 2 hundred households living in houses designed on floats.
– Quan Y cave: Located right along the main road of Cat Ba National Park, Quan Y cave gives visitors an insightful look at a field hospital during the Vietnam war. Although the war ended many years ago, the construction inside Quan Y cave remains the same. So, visit here, you feel like visiting a real hospital with a reception hall, patients' room…
Some More Tips For The Best Lan Ha Trip
– Our local experts recommend that you should contact all services in advance to get a reasonable price. The tourist season can lead to an increase in price. So, you had better get everything for your trip beforehand.
– Economies of scale are the rule of thumbs of the tour operators, so take advantage of going in sizeable groups to save money.
– If you are traveling alone or having 2 or 3 people with you, it's still ok. We can help to merge small groups together.
– Remember to pack insect repellent when you explore the caves or the islands in Lan Ha Bay and keep your electronics items in waterproof bags when you enjoy underwater activities.
So next time if you want to have a trip to the most spectacular islands in Vietnam but still don't want to visit such crowded tourist destinations like Ha Long Bay or Cat Ba island, check out Lan Ha Bay. With the remaining unspoiled natural beauty, I can assure you that you will have a very memorable get-away in Lan Ha Bay.